Eu2P Master Freshers' Week 2021
Online September 29-30, 2021
The next Eu2P Master Freshers' Week will take place online on September 29-30 2021.
Do not miss this opportunity to meet the Eu2P trainers and Office team as well as your student fellows in real life! Get familiar with online learning, the elearning platform and academic work expectations.
Stay tuned: #Eu2PFW
2nd term Certificates applications 2021-2022
Before Dec. 12th, 2021
Do not forget to register by December 12th for the following 2nd term certificate courses!
Introductory level courses:
Intermediate level courses:
Eu2P students' feedback
2019-2020 students have completed their studies. Read what they (and former Eu2P alumni students) think about their Eu2P training experience!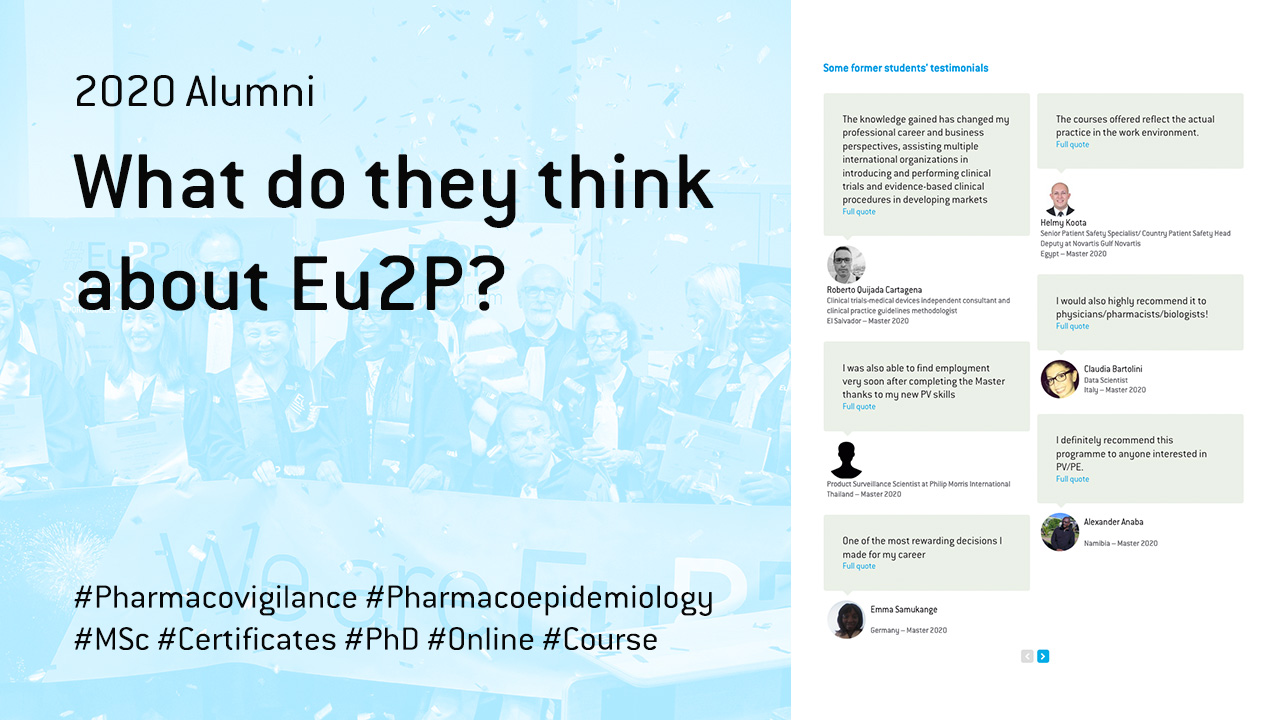 New: Eu2P launches a first Short Course in Spanish
register anytime
50% OFF on the first Spanish Short Course in epidemiology launched by Eu2P! Register now to Epidemiologia para los no epidemiologos and be certified in epidemiology in your Spanish mother tongue.
¡50% de descuento en el primer curso corto español en epidemiología lanzado por Eu2P! Regístrese ahora en Epidemiologia para los no epidemiologos y certifíquese en epidemiología en su lengua materna española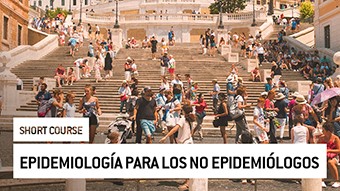 Eu2P's active despite COVID19
Despite the tense situation we all have to face as regards the coronavirus crisis, please be informed that all Eu2P online applications and running course programmes are maintained and active.
The Eu2P office team is available as usual for any assistance or need: please use either email or temporary new phone number +33 630290029 as we are not in our currently-closed university campus' office.
Best regards,
The Eu2P Central Office