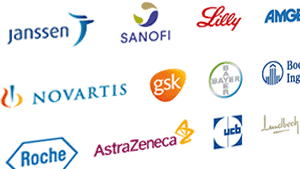 Learn from
world-class experts
Eu2P training programmes have been designed by a unique consortium of Universities, Regulatory Agencies and Pharmaceutical Companies.
This unique network has brought and invited the best experts from world industry, CROs, health authorities, professional societies and media to widen understanding, emphasize cultural specificities and therefore meet the job market needs.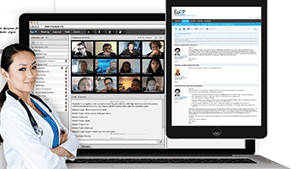 Study online
at your own pace
Eu2P has designed flexible modular programmes to ease access and study progression for people with limited time availabilities such as healthcare professionals.
Healthcare Professionals' guide
All Eu2P courses are delivered online so that students can access anytime from anywhere to learning contents and activities!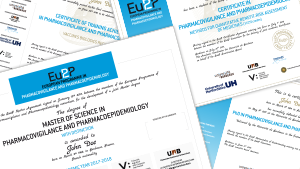 Get valuable and
recognized awards
Eu2P programmes delivers Master, PhD and Certificate diplomas that are jointly awarded by Eu2P academic partners and recognized by all Eu2P regulatory and industrial partners!
Eu2P also delivers Short Courses Certificates Of Achievement to demonstrate your Continuing Education progress.