1st term Certificates applications 2019-2020
Before Sept 08th, 2019
Do not forget to register by September 08th for the following 1st term certificate courses!
Introductory level courses:
Intermediate level courses:
Eu2P students' feedback
2017-2018 students have now completed their studies. Read what they (and former Eu2P alumni students) think about their Eu2P training experience!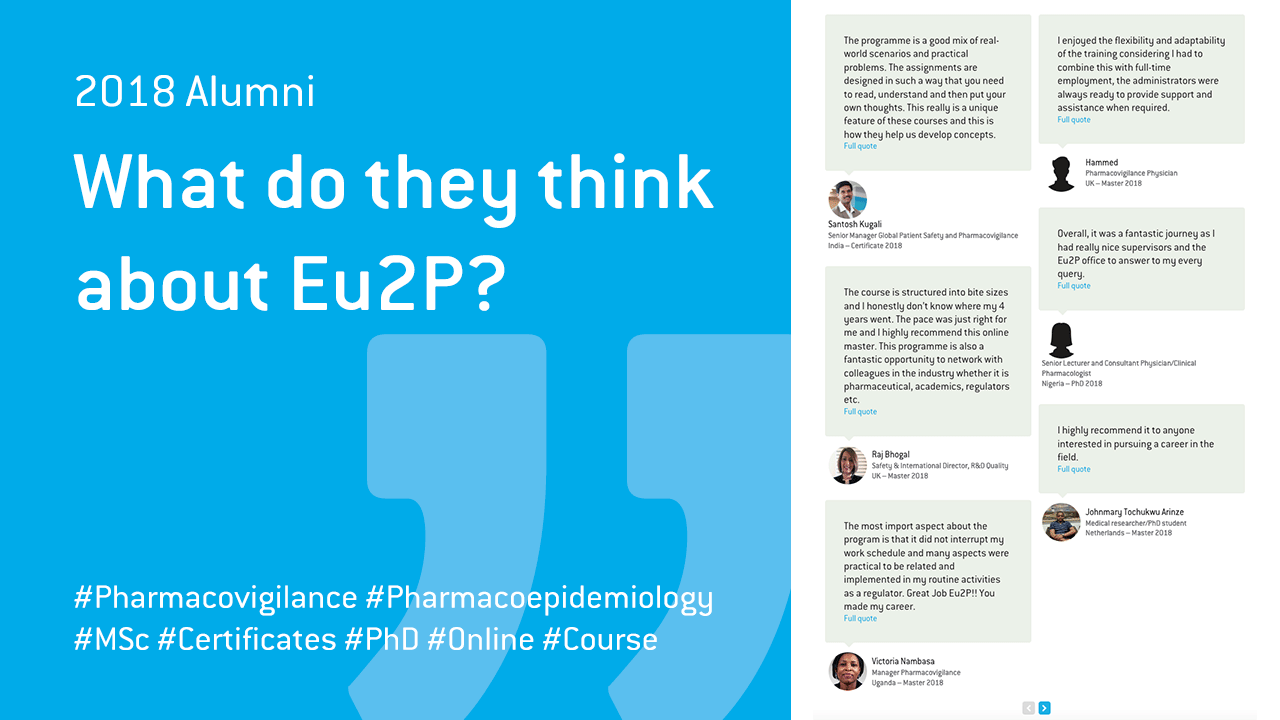 New Eu2P elearning platform demo video
Discover Eu2P online learning for our Master, Certificates and Short Courses!
What is required? How to access the Eu2P eLearning platform? What do online learning activities look like?
Check our eLearning guide page for a video guided tour and student testimonials!
Short Courses in pharmacovigilance and pharmacoepidemiology
register anytime
Gain fast and solid expertise in Drug Safety with Eu2P online Short Courses: bite-sized courses to cope with very specific training needs and limited study time.
Either pick one Short Course or build your highly personalised training programme and get certified!