1st term Certificates applications 2018-2019
Before Sep 09th, 2018
Do not forget to register by September 09th for the following 1st term certificate courses!
Introductory level courses:
Intermediate level courses:
New Eu2P Master research project work published
Congratulations to Maurice Mbwe Mpoh who has published an article in the IOSR Journal Of Humanities And Social Science: Evaluation of the Patient Information Leaflets (PIL) of drugs marketed in Cameroon. This research was carried out within the framework of the European Training Program in Pharmacovigilance and Pharmacoepidemiology, Eu2P.
New Eu2P students' feedback
2016-2017 students have now completed their studies. Read what they think about their Eu2P training experience!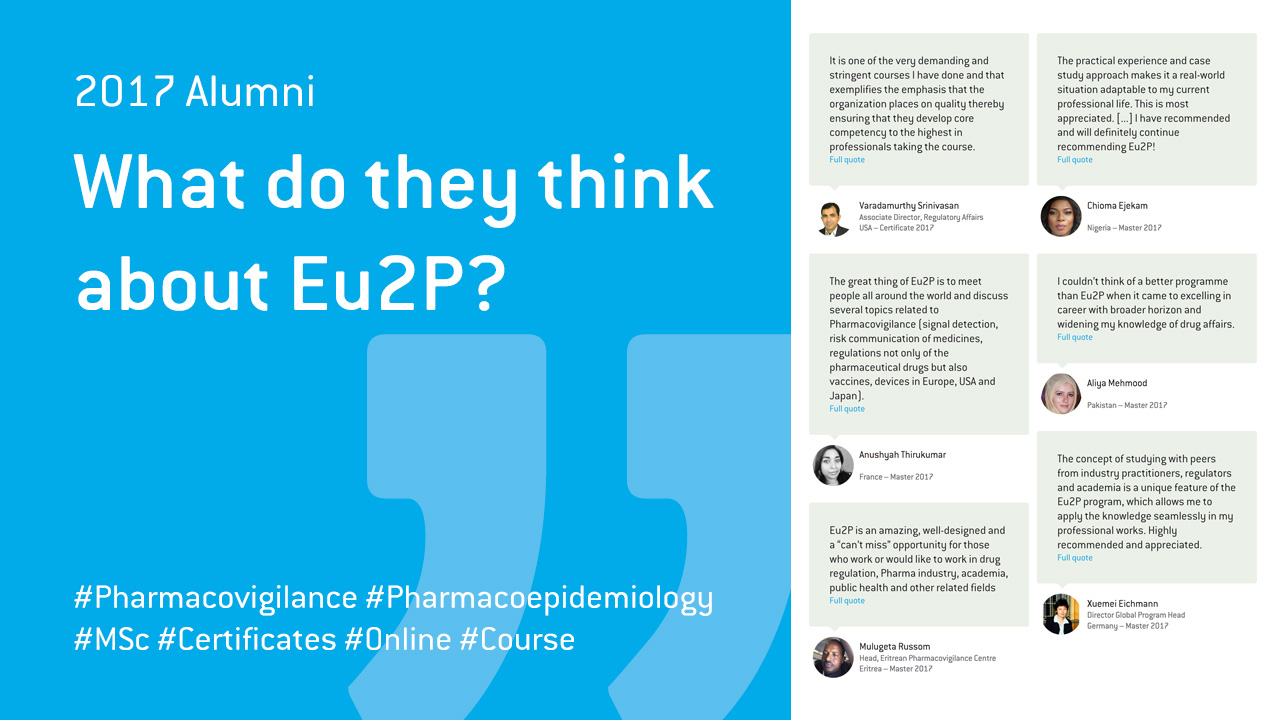 2018-19 Master applications
Before June 24th, 2018
Applications for the next Master programme sessions will be open from January 29th to June 24th, 2018.
Your application must be submitted online through your My Eu2P account.
Short Courses in pharmacovigilance and pharmacoepidemiology
Eu2P has recently launched a new Short Course offer to provide healthcare professionals with bite-sized courses to cope with very specific training needs and limited study time, any time online.
With Short Courses, you can build a highly personalised training programme and get certified!