Risk perception. How to deal with it in risk communication?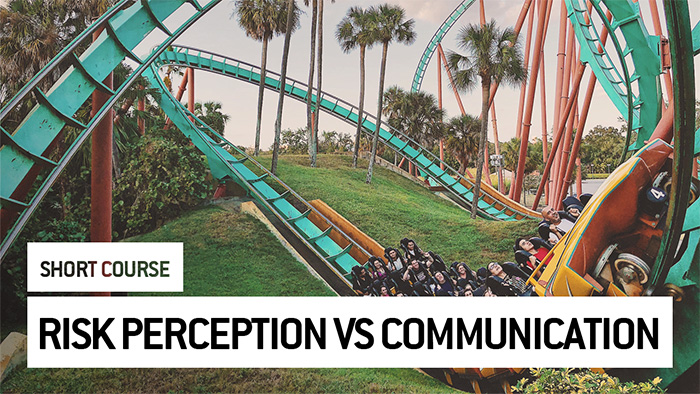 OBJECTIVES

This course aims to give you an understanding of the gap that currently exists between perception of risks by scientists versus by lay public.

LEARNING OUTCOMES

At the end of the course, you will be able to understand and to discuss risk perception by different stakeholders.

120 minutes
Online based learning
English language
Certificate of Achievement
200 €
REGISTER NOW
AUTHOR
Dr. Paul Benkimoun

Université de Bordeaux
COMPANIES OFFER
Short courses can be included in a training package for your team!
NEED TO TALK TO US?
+33 6 30 29 00 29
Monday-Friday / 9.00am-6.00pm CET