Quality Indicators
Key figures
(Sep 2011 - Oct 2022)
Some former students' testimonials
Organisations trusting us for staff competency development

Education Excellence
Job-oriented courses
Made flexible
With genuine academic quality
The full online courses approach to ease professional study-time management has been awarded a trophy for higher education innovation (Educatec-Educatice 2012)
Modular and time flexible courses comply with lifelong learning and continuing professional development as described by the LifeTrain initiative
Academic standards and quality of the programme are ensured by the Eu2P Executive Board including academic representatives of the 6 Eu2P degree awarding universities
Compliance with main quality items of ENQA's report on "Standards and Guidelines for Quality Assurance in the European Higher Education Area"
Cross quality review of assessments between Eu2P academic partners
Independent external examination of programme assessments and equity
Recommendations & collaborations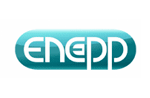 Eu2P training programme is recommended by the ENCePP as important in building future capacity in the European Union to undertake high quality, scientifically independent research.
Read more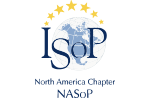 The North America chapter from the International Society of Pharmacovigilance (NASoP) has collaborated with Eu2P to build a new education program tailored to North American medicines-stakeholders, the American Program in Pharmacovigilance Am2P.
Read more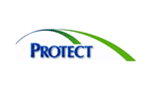 IMI PROTECT project and Eu2P fostered collaboration in postgraduate training and exchange of trainees between pharmacovigilance and pharmacoepidemiology centres. PROTECT has also provided pharmacoepidemiological research findings and new methodology inputs for Eu2P teaching materials and programmes.
Read more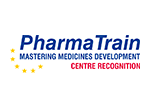 Eu2P training programme has been awarded a PharmaTrain Centre Recognition following a quality assessment of its Master Education and Training programme by The PharmaTrain Federation.
Read more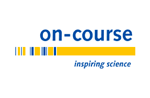 IMI EMTRAIN's On-course®, the European portal of biomedical postgraduate education and training resources has indexed Eu2P courses and provides a Eu2P course filter in its Advanced Search feature.
Read more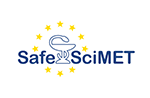 IMI SafeSciMET has collaborated with Eu2P to adapt course modules into a blended learning format on the Eu2P eLearning platform under the collaborative framework of the imi-train project.
Read more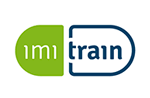 IMI European platform for education and training in the medical, biomedical and pharmaceutical sciences, imi-train, promotes Eu2P academic postgraduate programmes as well as CPD training in pharmacovigilance and pharmacoepidemiology.
Read more
Publications & media highlights
The Eu2P is an exciting program for any pharmacovigilance professional due to its unique combination of trainers from various fields of pharmacovigilance (industry, regulation, academia, physicians, etc) which is essential to complete the PV picture. In a world of varying PV requirements, and approaches in different countries, the program brings players from across jurisdictions to give a common understanding of the practice. All this is knitted together with practical skill sessions that make knowledge transfer from class to professional life seamless. I strongly recommend this program
The Eu2P Programme explores Pharmacovigilance topics with a 360-degree view, incorporating the perspectives of regulators, industry, academia, patients, and physicians. Interaction with a set of diverse and motivated fellow students enhanced the learning experience and made it a gratifying one. I warmly recommend this programme to anyone wanting to expand their knowledge in the field of Pharmacovigilance.
A valuable hands-on experience reflecting the real working environment in Pharmaceutical Industry. A highly practical course, run by experts in the field. Strongly recommended for those thinking to advance their career in the science of Drug Safety.
Eu2P was by far my most exciting learning experience. I got an opportunity to interact with different faculties and made friends from around the world. The online methodology allowed me to continue working full-time. The content was extremely well tailored and it gave me a 360° perspective of pharmacovigilance and how medicine safety impacts lives as well as the practical approaches towards implementation. Thanks to Eu2P, I am ready for the next phase of my career in Pharmacovigilance.
I recommend investing in your education and gaining expertise in PV and PE with this Eu2P PV Masters programme! This programme gives you the bigger picture and holistic approach to PV since you study from different specialists and perspectives of the field. On top of that, I believe this programme helped me to transition from the chemical field into the PV of the pharmaceutical industry, proved what my passion really is and in which field I would like to continue my career in. It has been a great journey all along, and one of the best decisions I have made!
The master's program in Pharmacovigilance and pharmaco-epidemiology offered by the Eu2P provided an amazing, insightful, and robust learning and networking opportunity for me with other global industry professionals. It has helped me to greatly improve my research and analytical skills, benefit-risk assessment of medicines and communication as well as how to apply these skills in my daily practice to ensure my patients have the best health outcomes. Plus, it also offered the opportunity to study while working! A Huge thank you and appreciation to the awesome support team at the Eu2P Office Karine, Christa and Stéphane who were very helpful in providing timely responses and assistance whenever needed.