Quality Indicators
Key figures
(Sep 2011 - Oct 2022)
Some former students' testimonials
Organisations trusting us for staff competency development

Education Excellence
Job-oriented courses
Made flexible
With genuine academic quality
The full online courses approach to ease professional study-time management has been awarded a trophy for higher education innovation (Educatec-Educatice 2012)
Modular and time flexible courses comply with lifelong learning and continuing professional development as described by the LifeTrain initiative
Academic standards and quality of the programme are ensured by the Eu2P Executive Board including academic representatives of the 6 Eu2P degree awarding universities
Compliance with main quality items of ENQA's report on "Standards and Guidelines for Quality Assurance in the European Higher Education Area"
Cross quality review of assessments between Eu2P academic partners
Independent external examination of programme assessments and equity
Recommendations & collaborations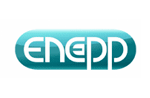 Eu2P training programme is recommended by the ENCePP as important in building future capacity in the European Union to undertake high quality, scientifically independent research.
Read more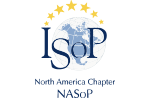 The North America chapter from the International Society of Pharmacovigilance (NASoP) has collaborated with Eu2P to build a new education program tailored to North American medicines-stakeholders, the American Program in Pharmacovigilance Am2P.
Read more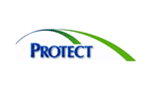 IMI PROTECT project and Eu2P fostered collaboration in postgraduate training and exchange of trainees between pharmacovigilance and pharmacoepidemiology centres. PROTECT has also provided pharmacoepidemiological research findings and new methodology inputs for Eu2P teaching materials and programmes.
Read more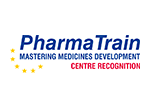 Eu2P training programme has been awarded a PharmaTrain Centre Recognition following a quality assessment of its Master Education and Training programme by The PharmaTrain Federation.
Read more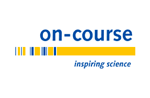 IMI EMTRAIN's On-course®, the European portal of biomedical postgraduate education and training resources has indexed Eu2P courses and provides a Eu2P course filter in its Advanced Search feature.
Read more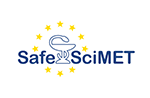 IMI SafeSciMET has collaborated with Eu2P to adapt course modules into a blended learning format on the Eu2P eLearning platform under the collaborative framework of the imi-train project.
Read more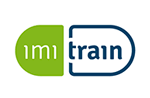 IMI European platform for education and training in the medical, biomedical and pharmaceutical sciences, imi-train, promotes Eu2P academic postgraduate programmes as well as CPD training in pharmacovigilance and pharmacoepidemiology.
Read more
Publications & media highlights
Eu2P is a 360-degree training experience! I recommend everyone to follow this course because it allowed me to deal with pharmacovigilance issues not only from a theoretical but also from a practical point of view. In addition to interacting with internationally renowned teachers, the opportunity to interact with other students who come from different backgrounds has allowed me to increase my technical background
I started my career in quality control and quality assurance and I wanted to broaden my knowledge in the field of pharmaceuticals and public health. The Eu2P program enabled me to achieve this objective whilst studying from home. This training format was a great opportunity for me to pursue my studies with a good balance between studies and family life. Pharmacovigilance and Pharmacoepidemiology were completely new to me when I started and at the end of the Master program, I felt very confident with my acquired skills in these fields. The program is very complete and the intervention of experts from both the industry and public health allows to appraise real situations. For all these reasons I highly recommend the Eu2P Master program.
The Master's is very interesting and intense. It covers four major areas that I was interested in: Pharmacoepidemiology, Pharmacovigilance, Pharmacoeconomics and Public Health with a focus on medicines. Various perspectives were taken into account in each course domain/module/unit, considering that industry representatives, as well as regulators from the EMA and FDA, participated in many of these classes as well as academics, researchers, doctors, health funders and sometimes any patients. It is worth the many hours of study invested in the Master. I thank the teachers of the Master's degree for the great enthusiasm and dedication that they transmit at all times, as well as the authorities and administrative section that have always been very kind and willing to help. I am the first graduate from my country, so I am proud of that and grateful to the European universities that support this Master's degree and EMA. A very special greeting to the Bordeaux University team! And also, to Fundacion Instituto Catalan de Farmacologia teachers.
If you are thinking of specializing in drug safety, I highly recommend the Eu2P programme in pharmacovigilance and pharmacoepidemiology! The vast backgrounds and experiences that instructors from academia, medicines regulatory authorities and the pharmaceutical industry bring to the training, make this programme a well-crafted masterpiece. One of my favourite things about the training was its direct applicability, with most instructional material dealing with real-world situations and finding solutions to real problems. The training programme has enhanced my perception of drug safety in ways I could not have imagined. The Eu2P programme is not just enlightening but enjoyable as well. I highly recommend it!
I would recommend the Eu2P Programme to any interested parties. The program had relevant real-world cases that contributed immensely to the body of Pharma Industry knowledge I contain. There is immense opportunity to relate theory and practice in day-to-day scenarios at my workplace and within the profession. A lot of enlightenment has come from being in the programme and it has helped me improve even on soft skills and organization at a personal level. I really loved the way the Faculty not only gave practical content on the course but also gave all the chances and opportunities for students to go through the program, understand it, and succeed.
Great experience! I have studied MSc in Pharmacovigilance and Pharmacoepidemiology at Eu2P and I have gathered knowledge, experience and applied everything I have learned. I had also met amazing Professors who guided us and assured that we are prepared for the next steps. We had seminars, courses, projects, exams and we had many times additional references if we wanted to learn more on those specific topics. Thank you Eu2P for this amazing experience, I had a great time during my MSc and I have also applied my knowledge regarding Pharmacology, Pharmacovigilance, Clinical Trials, Statistics and many other modules.