How to measure the effectiveness of risk communication?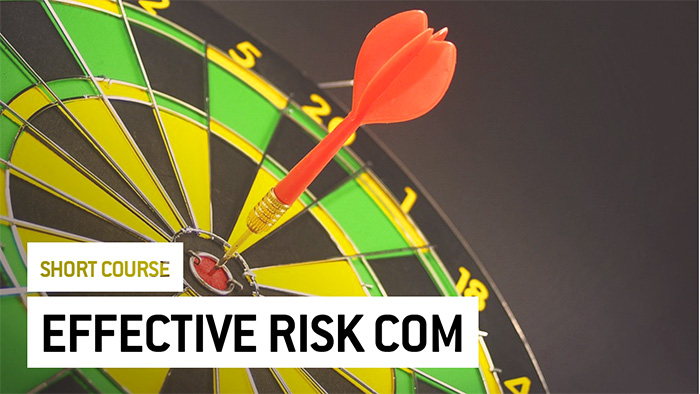 OBJECTIVES

The objective of this course is to give you with knowledge and expertise to apply a decision science perspective for designing and evaluating communications about the risks and benefits of health-related choices.

LEARNING OUTCOMES

At the end of the course, you will be able to

Identify information needs

Describe current beliefs regarding

the magnitude of risks and benefits

the behavioural and biological processes determining those outcomes

the quality of the scientific evidence

Create communications to close critical gaps

Assess the adequacy of those communications.

120 minutes
Online based learning
English language
Certificate of Achievement
200 €
REGISTER NOW
AUTHORS
Prof. Annalisa Capuano

Università degli Studi della Campania Luigi Vanvitelli
Dr. Cristina Scavone

Università degli Studi della Campania Luigi Vanvitelli
Prof. Baruch Fischhoff

Howard Heinz University Professor in the departments of Institute for Politics and Strategy and of Engineering and Public Policy
Carnegie Mellon University
Dr. Ariel Arias

Biologics & Genetic Therapies Directorate
Health Canada
COMPANIES OFFER
Short courses can be included in a training package for your team!
NEED TO TALK TO US?
+33 5 47 30 42 69
Monday-Friday / 9.00am-6.00pm CET