PHARMACOVIGILANCE FOR BIOLOGICS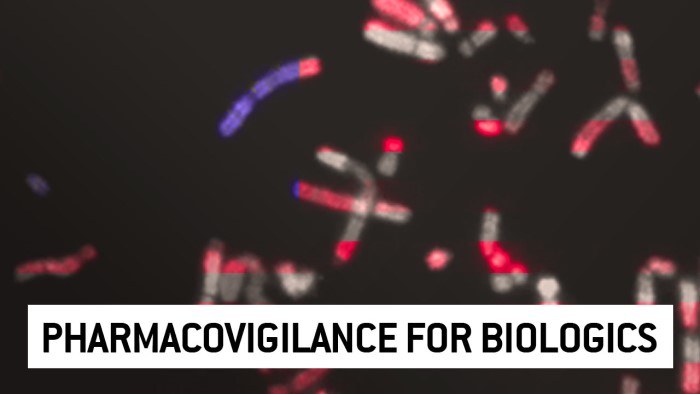 OBJECTIVES

The objective of this module is to provide you knowledge and understanding of the concepts and principles in pharmacovigilance globally with a focus in North America such as :

An overview of the concepts and principles of vaccines pharmacovigilance in USA

A review of the current pharmacovigilance requirements for Gene Therapy including clinical development and long-term follow-up, pharmacovigilance complexities with regard to different type of Gene Therapy as described within FDA guidance, EU perspective for development of ATMP and high level understanding of ethical consideration

An overview and classification of Human Cells, Tissues and Cellular and Tissue-Based Products (HCT/Ps) followed by HCT/Ps development and regulatory requirements

Understand the current therapeutic landscape of cancer therapy, learn about the history of targeted therapeutics, and their classification, understand how targeted therapeutics differ in their adverse event profile and reporting, appreciate specific regulatory differences in the US FDA regarding targeted therapeutics, understand the future directions of targeted therapies and understand the current therapeutic landscape of cancer therapy

MODULE PARTS

Vaccine Pharmacovigilance
Gene Therapy
Pharmacovigilance for Human Cells, Tissues and Cellular and Tissue-Based Products (HCT Products)
Targeted therapy

TRAINER TEAM

Coordinator: Dr Veronique Kugener (from Takeda)

Expert(s): Dr Sherael Webley (from University of Hertfordshire), Prof Miriam Sturkenboom (from University Medical Center Utrecht), Prof Bruno Stricker (from Erasmus Universitair Medisch Centrum), Dr Jens-Ulrich Stegmann, Dr Peggy Webster (from GlaxoSmithKline Research and Development Ltd), Department Of Medical Pharmacology (from Université de Bordeaux), Dr Marina Malikova (from Boston University School of Medicine), Dr Maribel Salas (from Daiichi-Sankyo), Dr Abimbola Cole (from Takeda), Nasop Experts Group (from ISoP's North American chapter), Dr Sepideh Habibi (from CRISPR Therapeutics), Dr Pinak Joshi (from Technical Resources International).

Intermediate level
75 h workload over 3 months (3 ECTS credits)
Key dates
Course calendar
Certificate award
or included in PhD or PhD programme
English language
Online based learning
Student :
1,500 € / $1,750
Professional :
3,000 € / $3,250
Savings could be offered under eligibility conditions.

APPLY NOW

Applications open until December 10th, 2023

Or include this module in your training curriculum choices...
PARTNERS' SAVING
Eu2P programme is made by a Public-Private consortium.
Each Eu2P partner benefits from a special price on Eu2P tuition fees for their students or employees!
Saving for ...
Student
in a Eu2P University
Employee
in a Eu2P agency, company or affiliate
Certificate fees
- 50%
- 30%
Master year fees
- 20%
PhD year fees
- 20%
REWARD PROGRAMME
Gain up-to 20% of savings when studying with Eu2P!
Eu2P gives you reward points each time you register to a Eu2P Certificate or Master programme (One point amounts to one euro).
You can redeem these points and get savings on next course tuition fees!
MASTER & PhD GRANTS
Eu2P offers a limited number of grants to Master and PhD selected applicants to cover partial Master and PhD tuition fees.
Eu2P grants are awarded by the Eu2P consortium and private organizations on the appraisal of the applicant's status regarding:
Academic performance
Professional ambition and environment
Personal situation
Any special and financial circumstances that may affect his/her Eu2P training performance
Grant application & appraisal
During on-line Master or PhD application, you can confirm that you wish to apply to a grant. Following your successful Master or PhD selection, you must provide a statement regarding the most relevant reasons to support your grant request:
Certified true copies of your official academic transcripts not already included in your online application
A brief statement regarding your professional ambition and environment/location
Statement of proof of special personal or professional circumstances
The application procedure and the selection process are the same for all, regardless of whether you come from Eu2P partners or not, from European or third countries.
All grant applications are ranked by the Eu2P Board. You are warned about your grant application status by e-mail.