Quality Indicators
Key figures
(Sep 2011 - Sep 2019)
Some former students' testimonials
Organisations trusting us for staff competency development

Education Excellence
Job-oriented courses
Made flexible
With genuine academic quality
The full online courses approach to ease professional study-time management has been awarded a trophy for higher education innovation (Educatec-Educatice 2012)
Modular and time flexible courses comply with lifelong learning and continuing professional development as described by the LifeTrain initiative
Academic standards and quality of the programme are ensured by the Eu2P Executive Board including academic representatives of the 6 Eu2P degree awarding universities
Compliance with main quality items of ENQA's report on "Standards and Guidelines for Quality Assurance in the European Higher Education Area"
Cross quality review of assessments between Eu2P academic partners
Independent external examination of programme assessments and equity
Recommendations & collaborations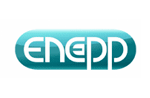 Eu2P training programme is recommended by the ENCePP as important in building future capacity in the European Union to undertake high quality, scientifically independent research.
Read more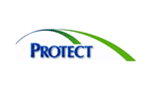 IMI PROTECT project and Eu2P fostered collaboration in postgraduate training and exchange of trainees between pharmacovigilance and pharmacoepidemiology centres. PROTECT has also provided pharmacoepidemiological research findings and new methodology inputs for Eu2P teaching materials and programmes.
Read more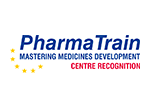 Eu2P training programme has been awarded a PharmaTrain Centre Recognition following a quality assessment of its Master Education and Training programme by The PharmaTrain Federation.
Read more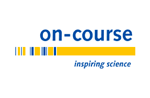 IMI EMTRAIN's On-course®, the European portal of biomedical postgraduate education and training resources has indexed Eu2P courses and provides a Eu2P course filter in its Advanced Search feature.
Read more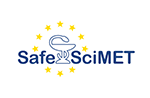 IMI SafeSciMET has collaborated with Eu2P to adapt course modules into a blended learning format on the Eu2P eLearning platform under the collaborative framework of the imi-train project.
Read more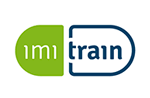 IMI European platform for education and training in the medical, biomedical and pharmaceutical sciences, imi-train, promotes Eu2P academic postgraduate programmes as well as CPD training in pharmacovigilance and pharmacoepidemiology.
Read more
Publications & media highlights
The Eu2P programme provided me with the necessary tools to become a scientific pharmacovigilance evaluator. The team was helpful and always available. I appreciated the discussions with my academic advisor. I would recommend this training to anyone looking to further their career.
Eu2P certificate course provided me with the fundamental knowledge of the PV areas I was interested in, offered an excellent insight into new topics of pharmacoepidemiology and brought my online learning experience to the new level. As the most valuable experience, it opened for me a much bigger picture of pharmacovigilance with its different perspectives and inter-relations, integrated into different stages of the product lifecycle and its single purpose to facilitate patients' safety. I am glad to have chosen Eu2P over other programs as a steppingstone to the new development in my career.
Useful and well-organized programme in the context of an interesting and distinguished public-private partnership consortium. Highly recommended to anyone with an interest in drug safety.
So glad of belonging to this PV&PEpi family! The best thing about Eu2P was the possibility of studying remotely and of combining it with other professional challenges 😊 I relocated and changed jobs couple of times during my master, something I could have never done without their flexible timetables and the possibility of taking just the courses you have the time for. In addition, the knowledge you get is highly valuable for roles in different fields. In my case, I got the chance to apply it in academia, regulatory agencies and pharmaceutical companies.
I highly recommend this Eu2P Master course for student and professional who are interested in Pharmacovigilance and Pharmacoepidemiology. A great programme with an advanced platform via online offering great flexibility and opportunity to learn profoundly about Pharmacovigilance and Pharmacoepidemiology with different experts from various domain including all stakeholders of pharmaceutical areas. The experts, as well as the administrators of this programme, were always present to provide supports and assistance when needed.
Physicians (like me) are not trained in pharmacovigilance (or very little) during their medical studies. By following the courses via Eu2P (certificates, for me personally) I have significantly increased my knowledge in pharmacovigilance. The presentations are of excellent quality, the articles of literature illustrating the courses are varied, the follow-up is continuous, the homework corrections are personalized... Moreover, I appreciate the different ways of testing (i.e. quiz, analysis and comprehension question of scientific articles, wiki...) and the possibility of interacting with the other students. We are never alone, even if in different countries.