Quality Indicators
Key figures
(Sep 2011 - Oct 2022)
Some former students' testimonials
Organisations trusting us for staff competency development

Education Excellence
Job-oriented courses
Made flexible
With genuine academic quality
The full online courses approach to ease professional study-time management has been awarded a trophy for higher education innovation (Educatec-Educatice 2012)
Modular and time flexible courses comply with lifelong learning and continuing professional development as described by the LifeTrain initiative
Academic standards and quality of the programme are ensured by the Eu2P Executive Board including academic representatives of the 6 Eu2P degree awarding universities
Compliance with main quality items of ENQA's report on "Standards and Guidelines for Quality Assurance in the European Higher Education Area"
Cross quality review of assessments between Eu2P academic partners
Independent external examination of programme assessments and equity
Recommendations & collaborations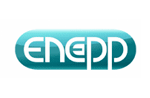 Eu2P training programme is recommended by the ENCePP as important in building future capacity in the European Union to undertake high quality, scientifically independent research.
Read more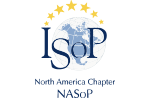 The North America chapter from the International Society of Pharmacovigilance (NASoP) has collaborated with Eu2P to build a new education program tailored to North American medicines-stakeholders, the American Program in Pharmacovigilance Am2P.
Read more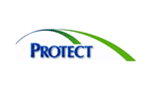 IMI PROTECT project and Eu2P fostered collaboration in postgraduate training and exchange of trainees between pharmacovigilance and pharmacoepidemiology centres. PROTECT has also provided pharmacoepidemiological research findings and new methodology inputs for Eu2P teaching materials and programmes.
Read more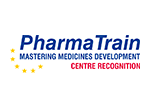 Eu2P training programme has been awarded a PharmaTrain Centre Recognition following a quality assessment of its Master Education and Training programme by The PharmaTrain Federation.
Read more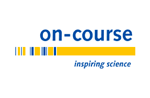 IMI EMTRAIN's On-course®, the European portal of biomedical postgraduate education and training resources has indexed Eu2P courses and provides a Eu2P course filter in its Advanced Search feature.
Read more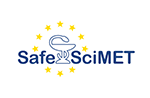 IMI SafeSciMET has collaborated with Eu2P to adapt course modules into a blended learning format on the Eu2P eLearning platform under the collaborative framework of the imi-train project.
Read more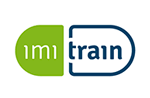 IMI European platform for education and training in the medical, biomedical and pharmaceutical sciences, imi-train, promotes Eu2P academic postgraduate programmes as well as CPD training in pharmacovigilance and pharmacoepidemiology.
Read more
Publications & media highlights
This programme is ideal for those working full time and for those that have to travel for work. I was very impressed with the platform and opportunity to work at my own pace with detailed learning materials and access to course tutors just a click away. The course is structured into bite sizes and I honestly don't know where my 4 years went. The pace was just right for me and I highly recommend this online master. This programme is also a fantastic opportunity to network with colleagues in the industry whether it is pharmaceutical, academics, regulators etc. I learnt so much on this programme and it has really helped me to broaden my understanding of PV and pharmacoepidemiology.
As a person who had a quest to have an in-depth understanding of Pharmacovigilance, Eu2P gave me an opportunity to understand the concepts from a wider perspective. I consider myself now to have a balanced understanding, enabling me to make decisions and policies at work with all stakeholder perspective in mind. The program is worth the time and investment for anyone who wants to advance in appropriate medicine use. The most import aspect about the program is that it did not interrupt my work schedule and many aspects were practical to be related and implemented in my routine activities as a regulator. Great Job Eu2P!! You made my career.
My Eu2P training was a wonderful learning experience because it is a practical reflection of scenarios that occur within the pharmaceutical industry. Before attending the training, I already had some practical knowledge which I was able to improve on with the complementary theoretical approach of the training. The training was a hybrid of academics and practical experience as many of the lecturers are accomplished speakers with backgrounds in the Pharma industry, Health authorities and academics. I enjoyed the flexibility and adaptability of the training considering I had to combine this with full-time employment, the administrators were always ready to provide support and assistance when required. The training has inspired me to consider enrolling more advanced training with the Eu2P programme.
The Eu2P programme is highly recommended to busy clinicians and University lecturers as it creates an opportunity to obtain a certificate from highly rated Universities whilst practising overseas. I found the course content quite diverse and relevant to my doctoral research. Furthermore, the inclusion of mobility as a requirement in the program enabled networking with others in the field. Again, the online format helped me interact with my thesis supervisors and perform the course work from my home country and without interfering too much with my regular work. Overall, it was a fantastic journey as I had really nice supervisors and the Eu2P office to answer to my every query.
The Eu2P master's degree program offers a multidisciplinary and holistic approach to Pharmacoepidemiology and Pharmacovigilance. I highly recommend it to anyone interested in pursuing a career in the field.
Overall, it was a very enriching experience completing the certificate program on benefit-risk assessment in drug development, offered by Eu2P. It is one of the very demanding and stringent courses I have done and that exemplifies the emphasis that the organization places on quality thereby ensuring that they develop core competency to the highest in professionals taking the course. I am sure that if another opportunity comes through my organization, I will definitely consider enrolling in other professional development courses as well, in addition to sharing my positive experiences with my colleagues and professional acquaintances.