Quality Indicators
Key figures
(Sep 2011 - Oct 2022)
Some former students' testimonials
Organisations trusting us for staff competency development

Education Excellence
Job-oriented courses
Made flexible
With genuine academic quality
The full online courses approach to ease professional study-time management has been awarded a trophy for higher education innovation (Educatec-Educatice 2012)
Modular and time flexible courses comply with lifelong learning and continuing professional development as described by the LifeTrain initiative
Academic standards and quality of the programme are ensured by the Eu2P Executive Board including academic representatives of the 6 Eu2P degree awarding universities
Compliance with main quality items of ENQA's report on "Standards and Guidelines for Quality Assurance in the European Higher Education Area"
Cross quality review of assessments between Eu2P academic partners
Independent external examination of programme assessments and equity
Recommendations & collaborations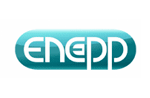 Eu2P training programme is recommended by the ENCePP as important in building future capacity in the European Union to undertake high quality, scientifically independent research.
Read more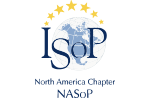 The North America chapter from the International Society of Pharmacovigilance (NASoP) has collaborated with Eu2P to build a new education program tailored to North American medicines-stakeholders, the American Program in Pharmacovigilance Am2P.
Read more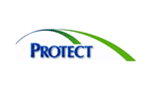 IMI PROTECT project and Eu2P fostered collaboration in postgraduate training and exchange of trainees between pharmacovigilance and pharmacoepidemiology centres. PROTECT has also provided pharmacoepidemiological research findings and new methodology inputs for Eu2P teaching materials and programmes.
Read more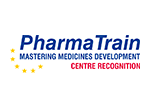 Eu2P training programme has been awarded a PharmaTrain Centre Recognition following a quality assessment of its Master Education and Training programme by The PharmaTrain Federation.
Read more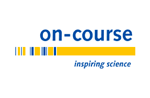 IMI EMTRAIN's On-course®, the European portal of biomedical postgraduate education and training resources has indexed Eu2P courses and provides a Eu2P course filter in its Advanced Search feature.
Read more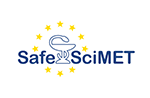 IMI SafeSciMET has collaborated with Eu2P to adapt course modules into a blended learning format on the Eu2P eLearning platform under the collaborative framework of the imi-train project.
Read more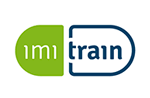 IMI European platform for education and training in the medical, biomedical and pharmaceutical sciences, imi-train, promotes Eu2P academic postgraduate programmes as well as CPD training in pharmacovigilance and pharmacoepidemiology.
Read more
Publications & media highlights
My experience at Eu2P was awesome! An absolutely very rich content with every sector experience, from the academia to industry to regulatory to healthcare providers to reimbursement to patient representative organizations to the consumer. Every perspective to a case is explored. The practical experience and case study approach makes it a real-world situation adaptable to my current professional life. This is most appreciated. The team at the Eu2P Central office are great minds and always available to assist where necessary making the programme doable with its tough content and demands. I have recommended and will definitely continue recommending Eu2P!
I couldn't think of a better programme than Eu2P when it came to excelling in career with broader horizon and widening my knowledge of drug affairs. I envisioned the whole system with a totally new perspective and look forward to improving one in my homeland as well. The course is well designed, covering all necessary fields and timely response from most (if not all) of the mentors. Eu2P management is very cooperative and addresses its students' issues amicably. I found some best mentors-for-life undoubtedly (especially Pr. Albert Figueras) and would like to accredit them for polishing one of my most desirable skills: Scientific Research!!
I have really enjoyed the master programme study with Eu2P on a part-time basis, which allows me to enhance both my theoretical and practical knowledge in pharmacovigilance and epidemiology fields alongside my heavy professional duty as medicine development director. The concept of studying with peers from industry practitioners, regulators and academia is a unique feature of the Eu2P program, which allows me to apply the knowledge seamlessly in my professional works. Highly recommended and appreciated.
I am delighted I came across Eu2P Program offerings. Actually when I came across it I started asking from some previous students testimonials through Linkedin search , and they told me how the program really affected their careers in a positive way, so I decided to start with the "Medicines benefit assessment" training domain and selected the "Methods in clinical research and pharmacoepidemiology and in the assessment of the efficacy of medicine D2M3" training module, as I believe it can give me a wider review of this area and can benefit my career. The training was engaging and deeply related to my work. I liked the further recommended reading topics from different literature sources and I also liked the "WIKI" part as it provided a collaboration space with colleagues and also gave me an option to study my colleagues' points of views regarding the topics studied. As I am a full-time employee it was somehow challenging to keep up with the syllabus in my free time but overall the workload was fine. I will definitely recommend training programs within the Eu2P platform and I am looking forward to my next course!
Thanks so much for this opportunity, studying at Eu2P is one of the best experiences in my life, it was the training that I needed to get a high-quality education. I enjoyed being part of the master program. I have to thank all of the central office collaborators by it. I really recommend to everyone who wants to get a high-quality training in pharmacovigilance and Pharmacoepidemiologic. Thanks.
The Eu2P provided me with unparalleled opportunities to learn from experts in the field as it brought together experts from academia, industry and regulatory agencies. It was an eye-opening experience where it introduced me to the various practices within the field of pharmacoepidemiology and pharmacovigilance. The online format and the great support provided by the instructors and the Eu2P office made it a rewarding experience. I greatly appreciated being able to choose among the six specialisation tracks to choose what fitted my needs. I would strongly recommend the Master diploma for those seeking deep knowledge in pharmacovigilance and pharmacoepidemiology.