Quality Indicators
Key figures
(Sep 2011 - Oct 2022)
Some former students' testimonials
Organisations trusting us for staff competency development

Education Excellence
Job-oriented courses
Made flexible
With genuine academic quality
The full online courses approach to ease professional study-time management has been awarded a trophy for higher education innovation (Educatec-Educatice 2012)
Modular and time flexible courses comply with lifelong learning and continuing professional development as described by the LifeTrain initiative
Academic standards and quality of the programme are ensured by the Eu2P Executive Board including academic representatives of the 6 Eu2P degree awarding universities
Compliance with main quality items of ENQA's report on "Standards and Guidelines for Quality Assurance in the European Higher Education Area"
Cross quality review of assessments between Eu2P academic partners
Independent external examination of programme assessments and equity
Recommendations & collaborations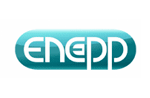 Eu2P training programme is recommended by the ENCePP as important in building future capacity in the European Union to undertake high quality, scientifically independent research.
Read more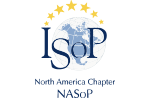 The North America chapter from the International Society of Pharmacovigilance (NASoP) has collaborated with Eu2P to build a new education program tailored to North American medicines-stakeholders, the American Program in Pharmacovigilance Am2P.
Read more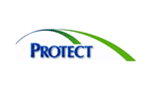 IMI PROTECT project and Eu2P fostered collaboration in postgraduate training and exchange of trainees between pharmacovigilance and pharmacoepidemiology centres. PROTECT has also provided pharmacoepidemiological research findings and new methodology inputs for Eu2P teaching materials and programmes.
Read more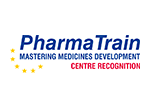 Eu2P training programme has been awarded a PharmaTrain Centre Recognition following a quality assessment of its Master Education and Training programme by The PharmaTrain Federation.
Read more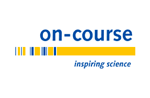 IMI EMTRAIN's On-course®, the European portal of biomedical postgraduate education and training resources has indexed Eu2P courses and provides a Eu2P course filter in its Advanced Search feature.
Read more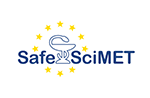 IMI SafeSciMET has collaborated with Eu2P to adapt course modules into a blended learning format on the Eu2P eLearning platform under the collaborative framework of the imi-train project.
Read more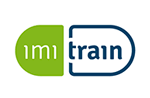 IMI European platform for education and training in the medical, biomedical and pharmaceutical sciences, imi-train, promotes Eu2P academic postgraduate programmes as well as CPD training in pharmacovigilance and pharmacoepidemiology.
Read more
Publications & media highlights
Enrolling in the Eu2P Master was the beginning of a career change for me. The program was intellectually challenging and I appreciated the themed modules. The online courses made it possible to sustain a good work/life balance. I also appreciated the diversity of trainees from all over the world; it was fascinating to have this global perspective. Many of the modules were taught not only by academics, but by PV industry professionals who brought real-world perspectives and experience. Finishing the program was extremely rewarding not only at the personal level, but I was also able to find employment very soon after completing the Master thanks to my new PV skills. I would highly recommend the program to anyone who wants to develop their PV skills.
The Eu2P Master's programme was one of the most rewarding decisions I made for my career. The instruction provided by the combination of academics and industry experts was invaluable. The calibre of students enrolled and their diversity allows for different perspectives to be shared in the learning platform. I also appreciated the choice in the modules in Master year 2 which could be tailored according to your preference towards pharmacoepidemiology or pharmacovigilance. I would definitely recommend this programme to any professional that is serious about a career in pharmacovigilance and pharmacoepidemiology.
What a great and exciting journey! I highly recommend Eu2P to people who are interested in the career of Pharmacovigilance and Pharmacoepidemiology. It is created and presented by highly qualified team from both the academic and professional sectors. The courses offered reflect the actual practice in the work environment. Personally, it helped me a lot in my work, increased my knowledge and improved my way of thinking when dealing with pharmacovigilance related queries and challenges. Having the master program as a part time was an optimum choice to be able to complete it while I am working. The flexibility, understanding and collaboration of Eu2P office and academic team decreased a lot of burdens and obstacles faced because of studying and working at the same time.
The course is structured with tight deadlines, but learning is facilitated by interaction with teachers and especially with fellow students. Group work is very useful for exchanging knowledge and integrating background gaps. Despite my background being a bit different from the average participant, I found the course very useful and stimulating. I would also highly recommend it to physicians/pharmacists/biologists! Thanks Eu2P!.
The Eu2P programme is an extensive programme with all the various points of views of all the stakeholders taken into consideration, with an excellent and friendly staff coordinating the programme. I definitely recommend this programme to anyone interested in PV/PE.
The Eu2P programme provided me with the necessary tools to become a scientific pharmacovigilance evaluator. The team was helpful and always available. I appreciated the discussions with my academic advisor. I would recommend this training to anyone looking to further their career.