Quality Indicators
Key figures
(Sep 2011 - Sep 2019)
Some former students' testimonials
Organisations trusting us for staff competency development

Education Excellence
Job-oriented courses
Made flexible
With genuine academic quality
The full online courses approach to ease professional study-time management has been awarded a trophy for higher education innovation (Educatec-Educatice 2012)
Modular and time flexible courses comply with lifelong learning and continuing professional development as described by the LifeTrain initiative
Academic standards and quality of the programme are ensured by the Eu2P Executive Board including academic representatives of the 6 Eu2P degree awarding universities
Compliance with main quality items of ENQA's report on "Standards and Guidelines for Quality Assurance in the European Higher Education Area"
Cross quality review of assessments between Eu2P academic partners
Independent external examination of programme assessments and equity
Recommendations & collaborations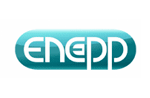 Eu2P training programme is recommended by the ENCePP as important in building future capacity in the European Union to undertake high quality, scientifically independent research.
Read more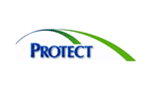 IMI PROTECT project and Eu2P fostered collaboration in postgraduate training and exchange of trainees between pharmacovigilance and pharmacoepidemiology centres. PROTECT has also provided pharmacoepidemiological research findings and new methodology inputs for Eu2P teaching materials and programmes.
Read more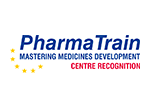 Eu2P training programme has been awarded a PharmaTrain Centre Recognition following a quality assessment of its Master Education and Training programme by The PharmaTrain Federation.
Read more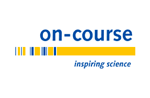 IMI EMTRAIN's On-course®, the European portal of biomedical postgraduate education and training resources has indexed Eu2P courses and provides a Eu2P course filter in its Advanced Search feature.
Read more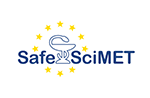 IMI SafeSciMET has collaborated with Eu2P to adapt course modules into a blended learning format on the Eu2P eLearning platform under the collaborative framework of the imi-train project.
Read more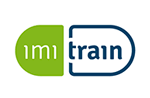 IMI European platform for education and training in the medical, biomedical and pharmaceutical sciences, imi-train, promotes Eu2P academic postgraduate programmes as well as CPD training in pharmacovigilance and pharmacoepidemiology.
Read more
Publications & media highlights
Overall, it was a very enriching experience completing the certificate program on benefit-risk assessment in drug development, offered by Eu2P. It is one of the very demanding and stringent courses I have done and that exemplifies the emphasis that the organization places on quality thereby ensuring that they develop core competency to the highest in professionals taking the course. I am sure that if another opportunity comes through my organization, I will definitely consider enrolling in other professional development courses as well, in addition to sharing my positive experiences with my colleagues and professional acquaintances.
I enjoyed working on Eu2P! Despite being online it is well thought-through, forces you to learn and with this guarantees success (because learning is what you want, right?). The course was highly relevant for my daily work and I can only recommend this one (Statistics) to others. Study materials and examples were indeed helpful in this topic. Teachers and contacts were easy to reach, responded immediately and were dedicated. So interaction worked perfectly. Also indeed inspiring to do this EU-wide with students coming from different EU countries. Not the only one but one eye-opening example why collaboration within the EU is great!
Eu2P was for me an unforgettable experience!!! I will recommend to all the people who want to have a good knowledge in Pharmacovigilance and pharmacoepidemiology. The Master programme gave me all the tools I needed for my professional life. The great thing of Eu2P is to meet people all around the world and discuss several topics related to Pharmacovigilance (signal detection, risk communication of medicines, regulations not only of the pharmaceutical drugs but also vaccines, devices in Europe, USA and Japan). Eu2P give you the chance so don't miss it!
Eu2P is an amazing, well-designed and a "can't miss" opportunity for those who work or would like to work in drug regulation, Pharma industry, academia, public health and other related fields. By the joining the Eu2P, I have solved lots of my doubts/challenges that I was encountering on my daily work. The e-learning platform is a class of its own; with intensive interaction and live sessions. After all, I have enjoyed the sense of the academic partnerships of the six universities with critical view from regulators, public health managers, insurers, patient representatives and so on. Eu2P is a proof for me that online PG programs can be achieved in an easier and comfortable way without compromising the quality of education and interaction. Now, confidently I am able to identify, evaluate and communicate several safety signals and assess benefits and risks of medicines. Besides, I am now involved as lead investigator in large observational cohort studies. Viva Eu2P! I am proud to be your product.
My experience at Eu2P was awesome! An absolutely very rich content with every sector experience, from the academia to industry to regulatory to healthcare providers to reimbursement to patient representative organizations to the consumer. Every perspective to a case is explored. The practical experience and case study approach makes it a real-world situation adaptable to my current professional life. This is most appreciated. The team at the Eu2P Central office are great minds and always available to assist where necessary making the programme doable with its tough content and demands. I have recommended and will definitely continue recommending Eu2P!
I couldn't think of a better programme than Eu2P when it came to excelling in career with broader horizon and widening my knowledge of drug affairs. I envisioned the whole system with a totally new perspective and look forward to improving one in my homeland as well. The course is well designed, covering all necessary fields and timely response from most (if not all) of the mentors. Eu2P management is very cooperative and addresses its students' issues amicably. I found some best mentors-for-life undoubtedly (especially Pr. Albert Figueras) and would like to accredit them for polishing one of my most desirable skills: Scientific Research!!